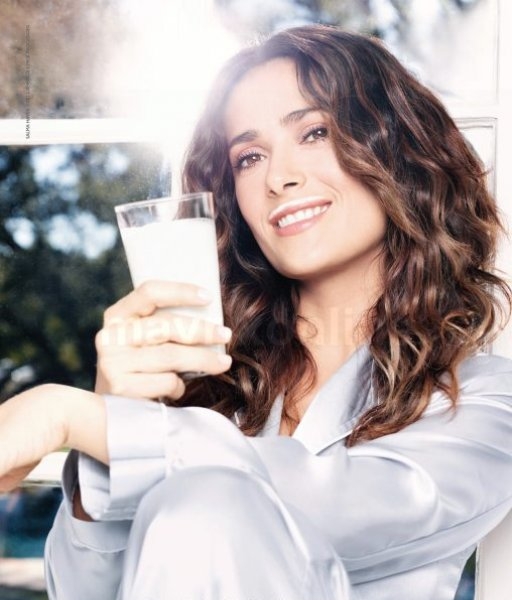 Salma Hayek Knows How To Star Her Day With New The Breakfast Project 'Got Milk?' Campaign
Sexy actress and mother, Salma Hayek understands the importance of starting off your day with a healthy meal, which is why she's the face of the new "Got Milk?" campaign for The Breakfast Project.
This Milk Mustache ad campaign, the second for Salma, is unique as it gives fans a unique behind-the-scenes look at her personal morning routine due to the idea behind The Breakfast Project.
The Breakfast Project launched earlier this year with the hopes of alerting more Americans on the importance of enjoying a healthy breakfast at home and set the table with milk.
Salma's voice will be featured in the animated film "The Pirates! Band of Misfits" alongside british actor Hugh Grant, which hits theaters today!