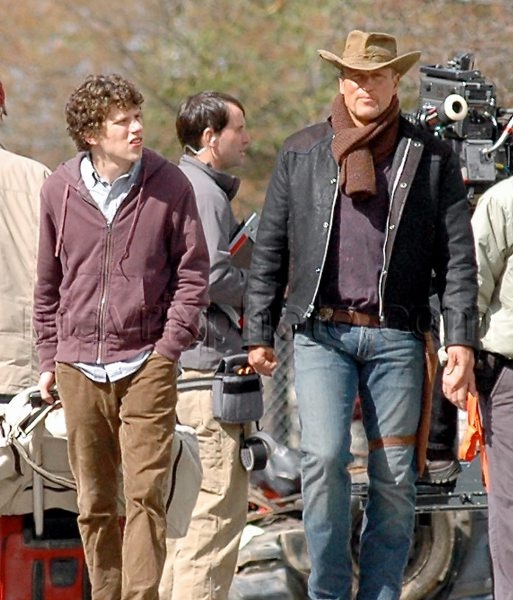 Zombieland Looks Awesome
Woody Harrelson and Jesse Eisenberg spent yesterday filming scenes for the upcoming movie Zombieland in Newnan, Georgia. The set depicts a town in in Texas that has just been through a battle between the zombies and the non-zombies. The horror/comedy film, in which a man described as "the most frightened person on Earth" looks to find refuge for a band of people in a world overrun by zombies, is set for release in US theaters October 2009. The film will also star Abigail Breslin and Emma Stone.
Um, I'm not entirely sure, but I'm about 99% positive that this will be the sweetest movie ever made. I L-O-V-E zombie movies, and this one looks like it kind of has a western feel to it, too. I'm expecting a cross between Dawn of the Dead and Tombstone, which is probably the sweetest combo in the history of EVER.
Jeez…is it October yet? I really don't know if I can't wait that long!