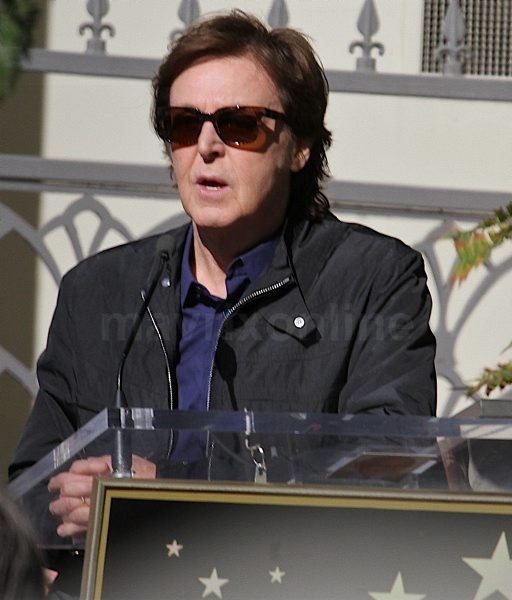 Sir Paul McCartney Celebrates Star On Hollywood Walk Of Fame With Neil Young
Sir Paul McCartney, the final member of the iconic Beatles achieved his solo star on the Hollywood Walk Of Fame today, outside the famed Capital Records building.
McCartney was in good company, as his star resides alongside fellow bandmates Ringo Starr and the late George Harrison and John Lennon.
Paul was introduced by fellow singer/songwriter Neil Young who praised the talents of the former Beatle, even going so far as to say despite being 69-years-old McCartney was at the, "at the top of his game."
McCartney's star came on the heels of the release of his latest album, Kisses On The Bottom, which is currently in stores.