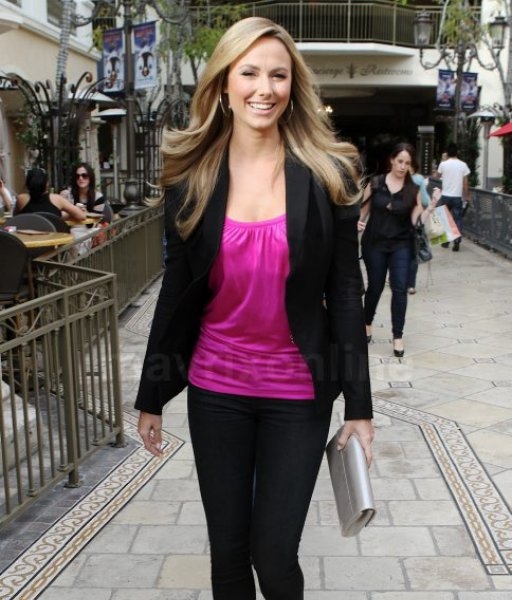 Stacy Kiebler Looks Lovely In Fuschia While Arriving At The Grove
Dancing With The Stars alum and arm candy to one of the most eligible bachelors in Hollywood, Stacy Kiebler, arrived at The Grove in Los Angeles for an appearance on Extra.
Kiebler, who's currently dating George Clooney, has been currently traveling with the actor while he promotes his latest film The Descendants was on Extra to talk about her own ventures.
Kiebler chatted with fellow Dancing With The Stars contestant Mario Lopez and the two even did a bit of dancing together.
Now I have to wonder if Stacy ever gets to show off her fancy footwork with George, cause if George isn't much of a dancer I bet she's got some moves to teach him.