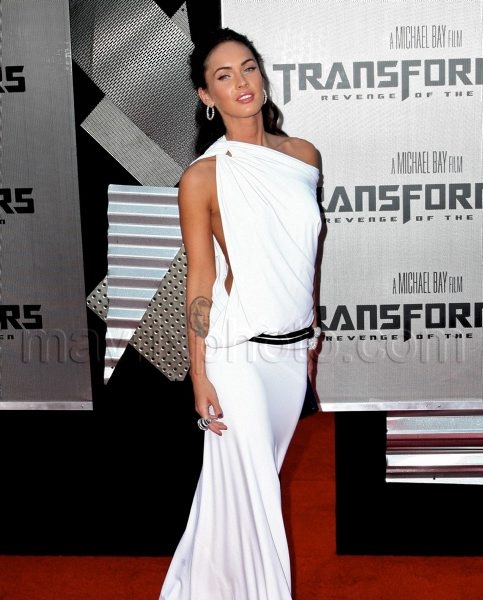 Snaps from the Transformers Premiere
It seems like the stars from the new Transformers: Revenge of the Fallen movie have been promoting the flick nonstop (or maybe it's just that Megan Fox is EVERYWHERE these days), but the time has finally come…last night was the big premiere at Mann's Village Theater in LA.
From the front, Megan's dress isn't really anything special. When she turns to the side and you see that it's totally open down to her hips, though, it becomes quite the sexy little number.
It was one of the biggest premieres of the year in terms of celebrity appearances, too. Check out the guest list: Shia LeBeouf, Jon Voight, Josh Duhamel, Kim Kardashian, Kristin Cavalleri, Travis Barker (and fam), Vanessa Minnillo, Taylor Momsen and Emile Hirsch.