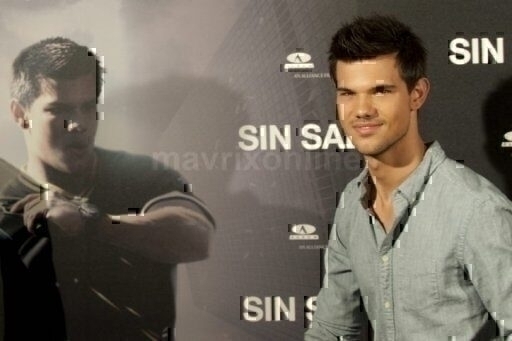 Taylor Lautner Gets Abducted In Spain
Taylor Lautner graciously greeted fans and press while posing for photos at the red carpet premiere of his new film Abducted.
The "Twilight Saga: Eclipse" star showed up at the Santo Mauro Hotel in a grey button up shirt and black jeans, keeping things sharp but effortless.
The role is a real derailment from what we've come to associate Lautner with: vampires, werewolves and magic. Instead, he's a leading man and an action hero in Abduction.
Abduction tells the story of Nathan (Taylor Lautner) a high school student who feels, different and out of sorts.
When his friend realizes that Nathan's childhood photo is on a missing persons website, it invites a whole legion of bad guys to hunt down Nathan.
Lautner said he liked the stretch of characters between Nathan and Jacob, but really he chose the role for the emotional stretch necessary to portray the character.
Check out the Abduction trailer: