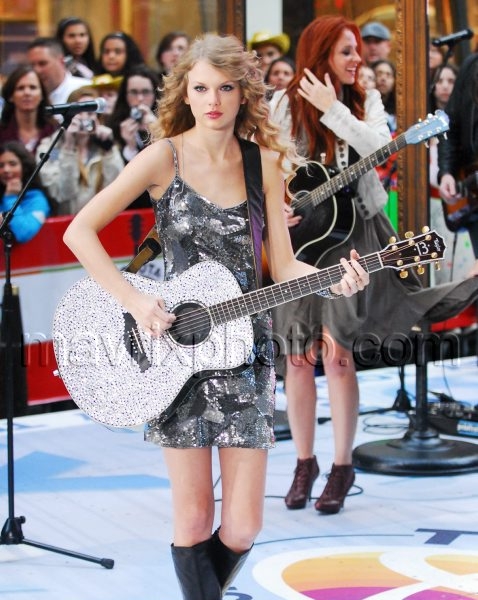 Taylor Today
Taylor Swift performs live on the American morning show "Today" at Rockefeller Plaza in New York.
Swift is currently promoting her new album Speak Now which early reviews describe as a 'bold step forward for the pop-country crossover star'.
Swift's new songs are said to contain more personal lyrics this time round too but what I am wondering though is if her rumored new romance with Jake Gyllenhaal will give her a new muse about which to write?!