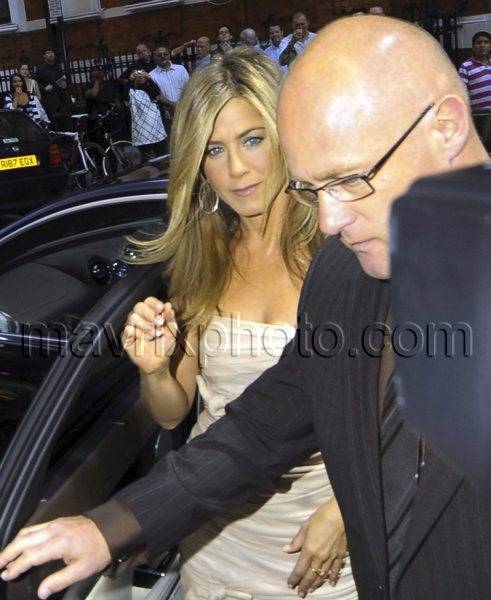 Aniston Draws A Crowd
Jennifer Aniston drew a huge crowd today outside Harrods in London where she made an appearance to promote her own first ever self titled fragrance.
Police were called in to control the huge mob who arrived to get a glimpse of Aniston who looked absolutely stunning in a pastel strapless Valentino dress.
Aniston said of the perfume, "It's a combination of my favorite scents – the ocean, sea air, blooming jasmine and tropical oils. It's my memories of California nights in the summer."
In other news, the actress has just been granted a restraining order against a Pennsylvania man who was arrested while wandering and looking for the actress on Sunset Boulevard. He was found with duct tape and a sharp object and written messages about Aniston. Scary!!