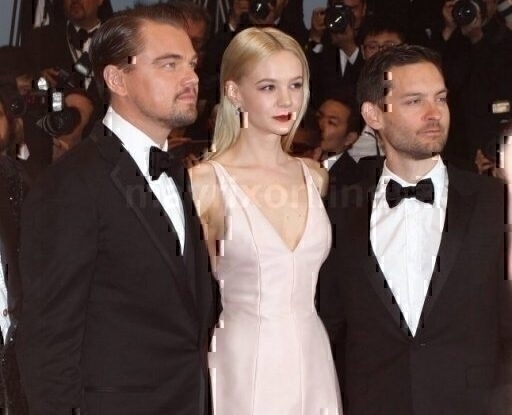 "The Great Gatsby" at Cannes Film Fest Opening Ceremony
The cast of "The Great Gatsby" arrive at the Opening Ceremony of the 66th Annual Cannes Film Festival where they premiered their film at the Palais des Festivals.
Leonardo DiCaprio, Carey Mulligan and Tobey Maguire looked sharp as they posed for pictures.
Jury member Nicole Kidman wore a lovely tan patterned strapless dress with pink high heels.
Cindy Crawford continues to look amazing as she walked the red carpet in a figure flattering white dress.
Also in attendance was Julianne Moore in a beautiful two tone flowing strapless dress with silver high heels.