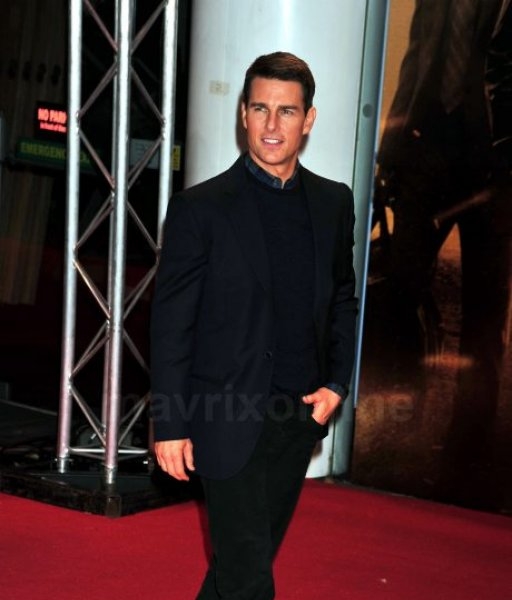 Tom Cruise Gets Debonaire At The London Premiere Of Mission Imposible: Ghost Protocol
Action hero Tom Cruise is one again traveling the globe in support of his latest film Mission Impossible: Ghost Protocol with a stop in London for the UK premiere at BFI IMAX Waterloo.
Cruise has previously starred in three other films in the Mission Impossible franchise, and has made his character Ethan Hunt one of the most notable action figures in box office history.
Switching things up from the Madrid premiere, Cruise left his casual-wear at home and opted for a black suit, black cardigan and blue plaid shirt.
So far, he's attended premieres for the film solo, but I'm anxious to see if and when his wife, Katie Holmes will join him and what she'll be wearing.