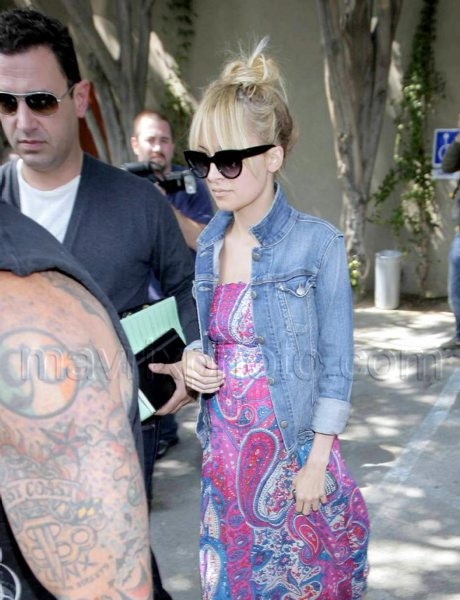 Baby Watch 2009: The Nicole Richie Edition
Nicole Richie is back into maternity clothes (apparently, Joel Madden picked this little number out), which can only mean one thing: SHE'LL BE NAMING ANOTHER BABY SOON!
The couple who brought us Harlow Winter (and we know how I feel about that) have set the bar pretty high already. They better not disappoint with the name of this kid, or I'll be personally offended. I expect nothing less than Autumn Bardot.