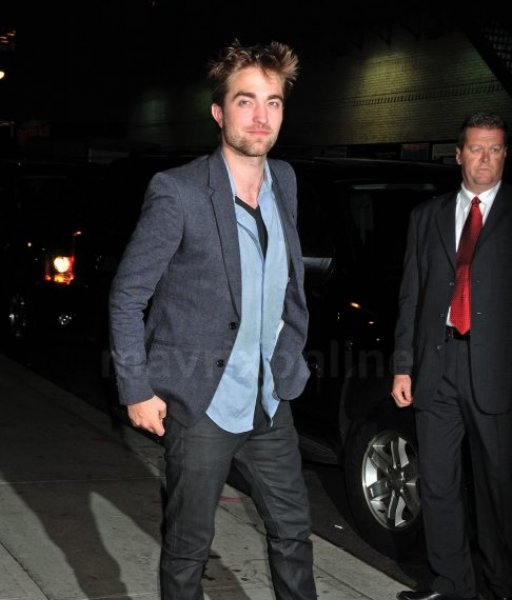 Twilight Hunk Robert Pattinson Makes Girls Outside Late Night With David Letterman Swoon
Twilight superstar Robert Pattinson brings a bit of Edward Cullen to New York with him while promoting the new Twilight film on "The Late Show With David Letterman."
Pattinson, in his typical dressed down garb with jeans, a black t-shirt covered by a loosely buttoned blue dress shirt and tweed jacket waves at fans and photographers while outside the Ed Sullivan Theater.
Pattinson, best known for his Twilight character Edward Cullen is currently promoting the third film in the Twilight franchise Twilight: Breaking Dawn.
This comes on the heels of having his hands and feet impressions made in cement outside Grauman's Chinese Theater with his Twilight costars Kristen Stewart and Taylor Lautner.
The fourth film in the franchise, Twilight: Breaking Dawn Part I hits theaters November 18th.