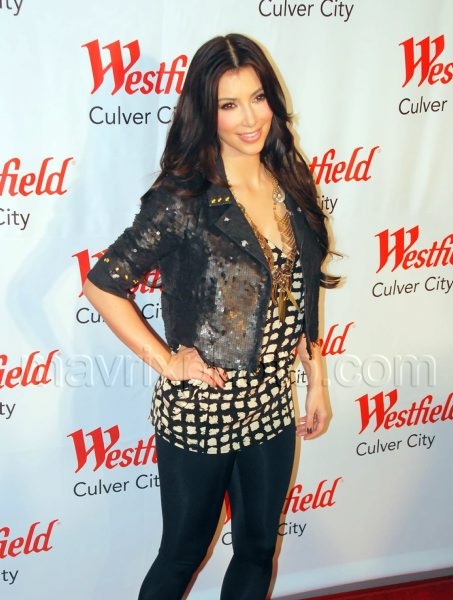 Kim Kardashian Has Many Talents
Kim Kardashian is turning into quite the media mogul! Not only is she the star of Keeping Up with the Kardashians, and not only is she one of the hottest models and spokeswomen around, but she's also a contributing beauty editor for OK Magazine! What can't this girl do?
Last night, Kim walked the red carpet, greeted fans and made an excellent speech at the Westfield Culver City Shopping Mall. Looking like that, it's no wonder she scored the beauty editing job…aren't those shoes beyond fabulous?