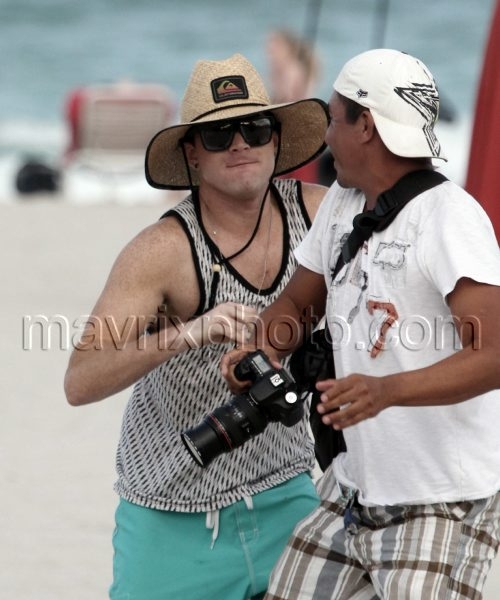 When American Idols Attack!
Adam Lambert admits he lost his cool yesterday after jumping on a paparazzo at the beach in Miami.
Earlier, Adam had been quite chilled even though he was pointing a certain finger in the photographer's direction……but as he got ready to leave the beach, the American Idol rocker lost his rag and a friend had to calm him down and pull him away.
According to reports Lambert took to his twitter saying ""I lost my temper for a sec but wow it felt great lol MIAMI!!!"
Sources are also saying the photographer made a police report, although it appears inconsistent with the photos of the event.