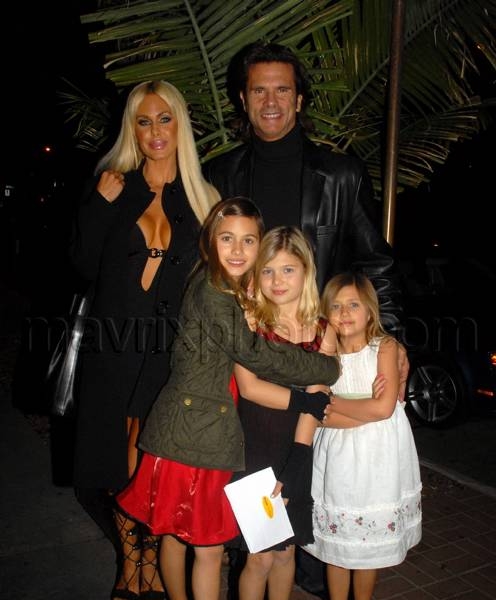 MavrixOnline Exclusive: Shauna Sand and her Family!
Hark! Do you hear the sound of glamour and elegance? It's practically deafening!
A Mavrix photographer ran into Shauna Sand, Lorenzo Lamas and their three beautiful daughters last night, which means that this morning we get to be graced with their luxurious presence on this blog. They're like the American version of the Royal Family, but with higher heels, more glitter and a higher blood alcohol level.
Shauna and Lorenzo have been divorced since 2002, but I'm holding out hope that the two of them can still work things out. They're just so great together…they make couples like Angelina Jolie/Brad Pitt and David Beckham/Posh Spice look like rundown welfare recipients. America could use a little injection of pure refinement and class, which only Shauna and Lorenzo can administer.