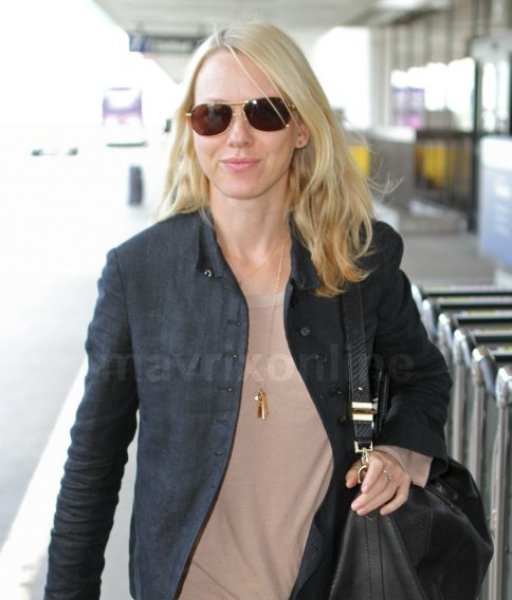 Naomi Watts Efforlessly Chic At LAX Prior To Elle Magazine Women In Hollywood Event
Naomi Watts arrived at LAX before a scheduled appearance at ELLE Magazine's Women in Hollywood event recognizing women in the media who have 'had a profound impact on the industry.'
Despite having been on a flight Watts looked calm, chic and effortlessly put together in a grey jacket, flesh toned shirt, skinny jeans and aviators.
She smiled and greeted photographers warmly amidst alleged rumors that her longtime boyfriend Liev Schreiber had cheated on her with Australian bikini model Phoebe Roberts.
Schreiber has yet to comment on said allegations but his people released a statement saying the rumors are a "complete fabrication."
Roberts, the suspected other woman released a statement of her own refuting the alleged affair, "I did not and am not having a sexual relationship with Liev Schreiber."
Watts and Schreiber have been together for six years and have two children together, which in Hollywood is a lifetime.