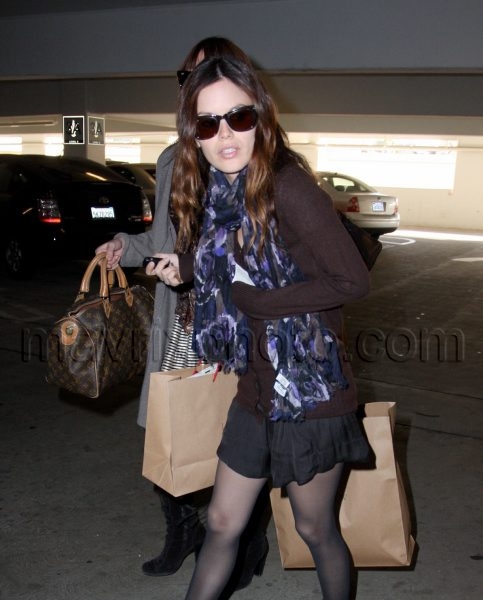 Is Rachel Bilson Leaving Hollywood?
Say it ain't so! Now that she's engage to uber hottie Hayden Christensen, Rachel Bilson might be leaving Tinseltown for good. She was recently quoted as saying "I want to raise my kids where they don't know what a camera following them is like."
I love me some R. Bil, so if she leaves the spotlight I'll be majorly bummed. For now, I guess we'll just have to settle for these shots of her running errands at The Grove in Los Angeles. A girl that gorgeous deserves to be onscreen forever!