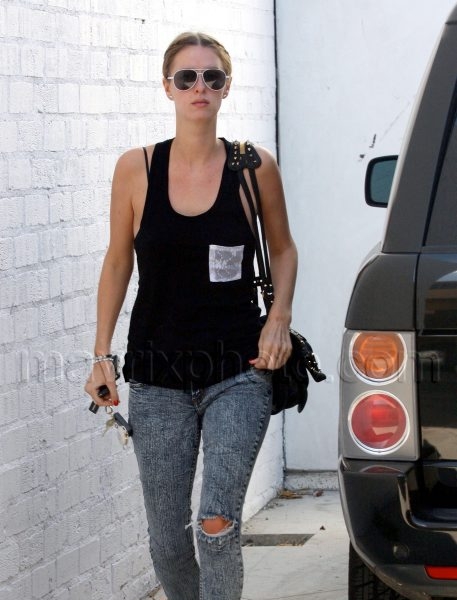 Exclusive! Nicky Hilton On Melrose
Nicky Hilton isn't photographed nearly as much as Paris is, yet here we are with exclusive pictures of her. Are our photographers ninjas? I'm not allowed to tell, but I think you know where I'm going with this one.
Anyway, Nicky was dressed casual chic when she went shopping on Melrose yesterday. The acid wash jeans are about 8 years behind where I want style to be, but she's forgiven since her hair looks so cute that way.