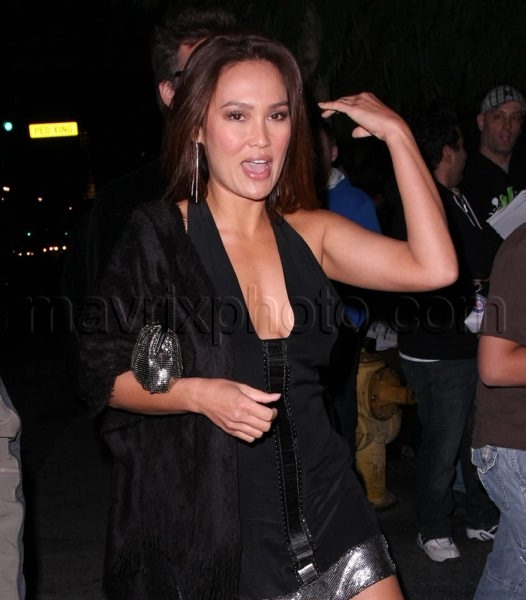 It's A Tia Carrere Post!!!
Oh HELL YES! I haven't seen Tia Carrere in forever, and I was way happy to see this pic of her going to the Global Green USA's 6th Annual Pre-Oscar Party last night.
I was so geeked, I immediately looked up her Ballroom Blitz video on YouTube. It was electric, and so frightfully hectic. To relive the early 90s and get your Wayne's World video on, click here.