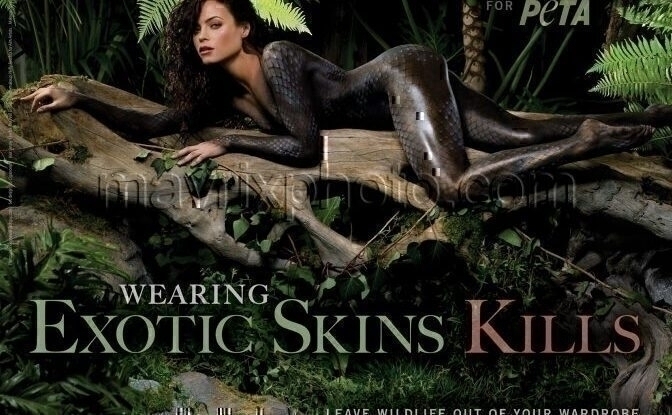 Jenna Dewan Tatum Naked for PETA
"Step Up" actress Jenna Dewan Tatum, wife of "G.I. Joe" actor Channing Tatum, is the sexy subject of PETA's (People for the Ethical Treatment of Animals) latest ad to expose the cruelty of using animal skins for fashion.
Dewan Tatum, 29, is seen posing naked covered in body paint to resemble a snake to raise awareness of the harmful effects of using reptile skin for clothing and accessories.
Speaking to PETA the beautiful brunette said, 'I couldn't believe that that is what happens for a wallet or a purse. There's faux alligator, faux python…I think there's a lot of different things you can find – you just have to ask. Not only are you helping animals and…not promoting cruelty, but you are…saving money.'
On top of being part of PETA's ad campaign Dewan Tatum is also currently designing a vegan bracelet with the company Energy Muse.  A portion of the proceeds from the sale of the bracelet will be donated to PETA for their anti exotic-skins fight.