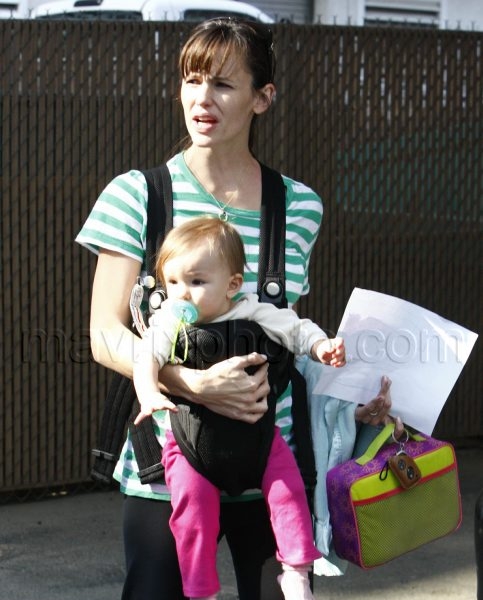 Jennifer Garner Spends Time with the Kids
Jennifer Garner has got to be one of the most hands-on mothers in Hollywood. Although Gwen Stefani does give her a close run for her money. That lady is always out with her kids, and it's adorable! She has two of the cutest little girls I've ever seen, and Seraphina is right up there with Harlow Winter as one of the coolest baby names in So. Cali.
Yesterday, Jennifer and Seraphina strolled around Los Angeles together. Uber cute!