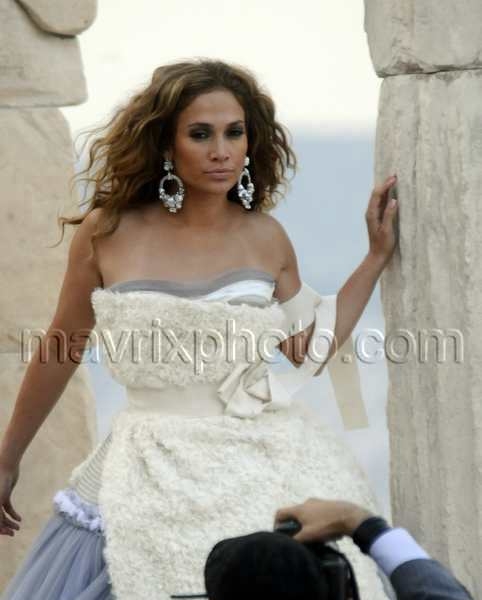 Jennifer Lopez Photo Shoot in Greece
Jennifer Lopez had a photo shoot yesterday in Athens, specifically on an ancient temple on Acropolis Hill. I'm super jealous that she got to go to that uber exotic place, but I'll tell you what I'm not jealous about: that dress. It looks like something an angry bride would make one of her bridesmaids wear, just so she could be the hottest one at the wedding.
Also, how divalicious does she look in that shot where you can see the photog's head in the lower part of the frame?