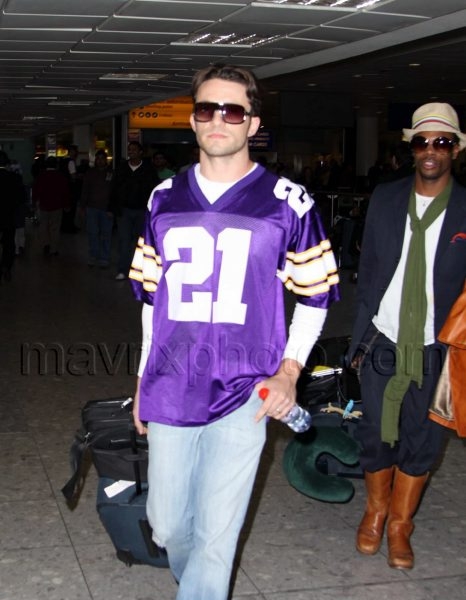 Exclusive! Jason Dottley And T. Ashanti Mozelle
Jason Dottley and his friend/castmate, T. Ashanti Mozelle, got into London the other day from Los Angeles to promote Sordid Lives and Jason's new album. London doesn't know what it has coming!!!
Note to Europe: You can temporarily borrow Jason, but you can't keep him. He belongs to the U.S., and we won't let him go without a fight. However, if you've got a hankerin' for some American stars, you're more than welcome to have Jon Gosselin. If you play your cards right, we might even throw Kate in to sweeten the deal. We currently have Peaches Geldof, so it's only fair.