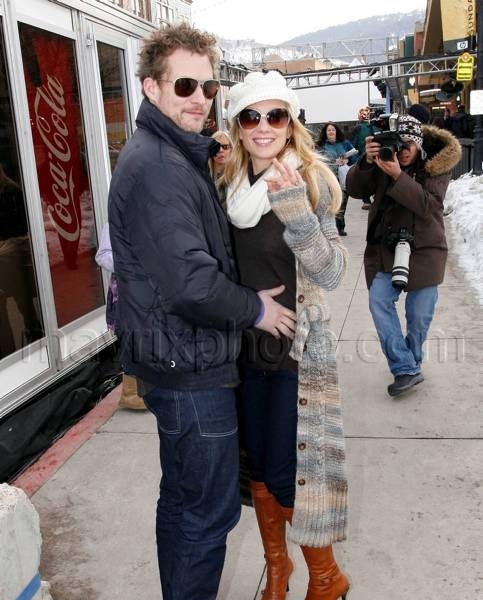 Adam Duritz etc at Sundance
Adam Duritz, Goran Visnjic, Devon Aoki, Alan Cumming, Anne Heche and James Tupper were all photographed in Park City yesterday. It's interesting to see how people from Hollywood, who aren't normally used to cold weather, dress for the snow. Some of them totally nail the look (see everyone in this post), while others crash and burn (see Linda Hogan).
Alan Cumming is one of my favorite guys. He's got a porn star name, and I dig that. If given the option of choosing a name like Peter North, Mandingo, John Holmes or Alan Cumming, I'd take Alan Cumming any day. The only real porn star name that I like better is Lexington Steele. You know, not that I know a lot about porn star names or anything.