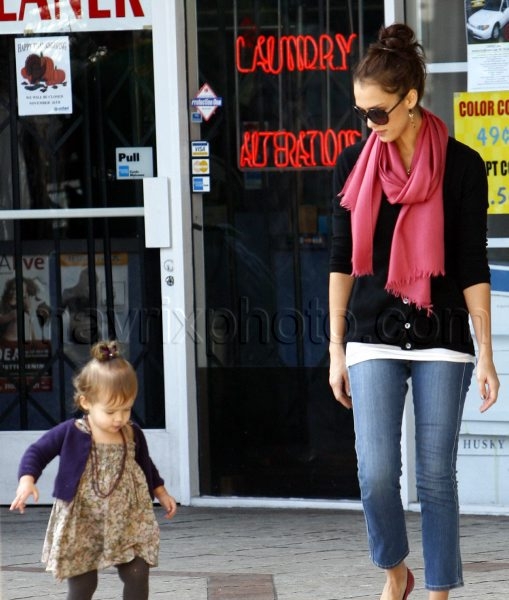 Jessica Alba Teaches Honor how to Walk
This is almost too cute for words!
Jessica Alba took her daughter, Honor, to a restaurant yesterday and watched as the tot tried walking. She was doing really well, but Jessica stayed close so that she could catch her if she fell. As they crossed the street to their car, Jessica held her hand. Gorgeous family alert!