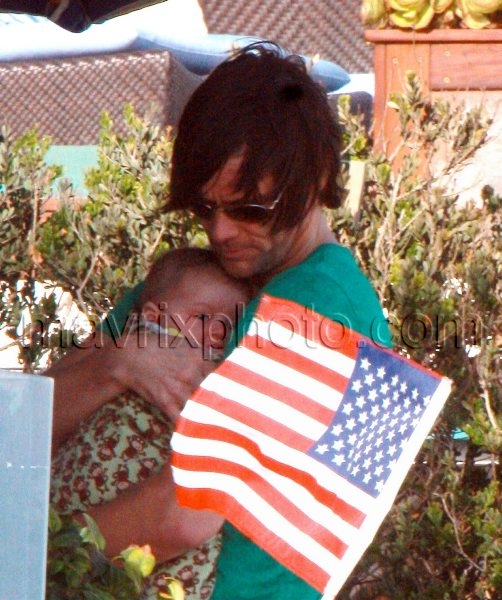 Jim Carrey 4th July fun
Jim Carrey celebrated the Fourth of July in style by hosting a beach party at his Malibu home. Jim's daughter Jane brought his new grandson Riley Santana, who Jim proudly showed off to guests that included Lisa Kudrow, Gary Oldman among other guests.
Awww, how cute!  Congrats Jim!