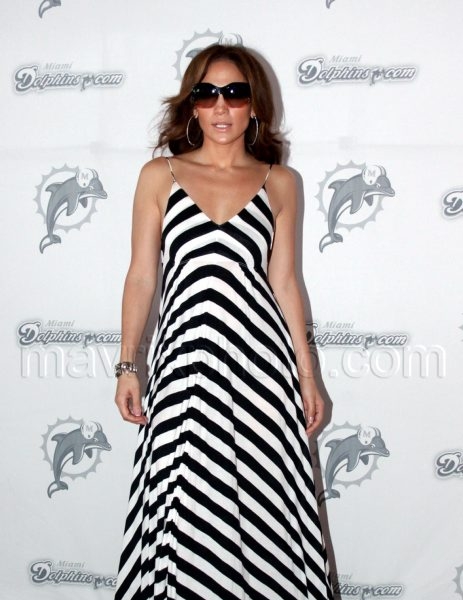 JLo and Marc Anthony Landshark Stadium
Jennifer Lopez and Marc Anthony walked the Celebrity Orange Carpet today before the Miami Dolphins vs. New England Patriots game at Land Shark Stadium. They weren't just supporting their team in the figurative sense, like I do with the Steelers. No, it's actually THEIR team, since they own part of it. Must be nice!
For the record, the Dolphins KILLED the Patriots.