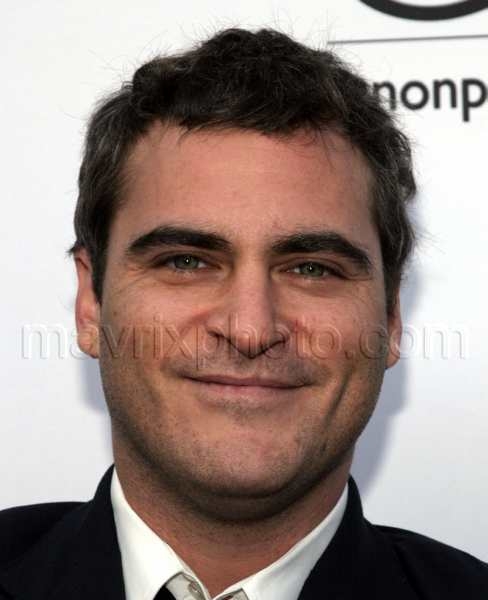 Joaquin Phoenix Thinks He's A Musician
At a benefit for the Paul Newman Foundation last night, Joaquin Phoenix decided to make things about him and make a little announcement. He told Extra TV:
"I want to take this opportunity… also to give you the exclusive and just talk a little bit about the fact that this will be my last performance as an actor…I'm not doing films anymore."
Oh really? The people at Extra thought he was kidding, so they asked if he was really serious. He responded:
"Yeah. I'm working on my music. I'm done. I've been through that."
Been through what, exactly? Making millions of dollars and dodging the flock of women who constantly come around? Please. His friend, Casey Affleck (who is kind of dreamy but whatever) verified that the guy's got music to work on:
"I don't think he's kidding. He's got music and stuff."
You can tell that these guys are like, totally deep. Especially Joaquin. He's got music and stuff. There are just so many things wrong with all of this. First of all, the guy is a pretty good actor, and you shouldn't quit something that you're actually good at (particularly when you make gobs of money doing it). Second, the only exclusives Joaquin needs to be handing out are to ME! Third, it really irks me that he made this announcement at a charity function for a foundation that was run by one of the most beloved men in Hollywood.
What do you think? It's been pretty quiet in the comments section lately, and I've been looking for an excuse to give my customary mad props and a shout out for a couple of weeks now.