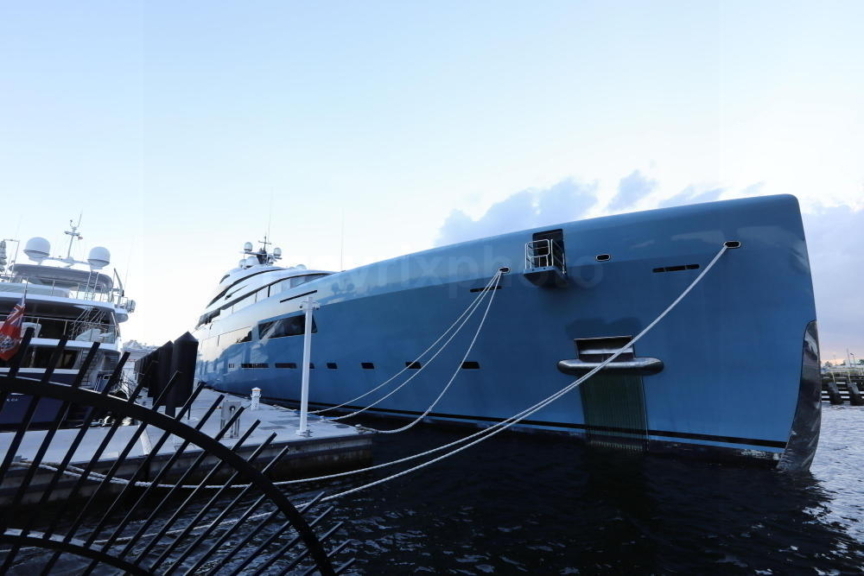 Joe Lewis Two Megayachts
Not one but TWO of Joe Lewis' Two Megayachts recently spotted in Ft Lauderdale FL, one in Feb and the other in June of 2021. AVIVA 68 metres, and her huge sister-ship AVIVA 98 metres, both owned by multi-billionaire Joe Lewis who also owns the UK soccer team Tottenham Hotspur.
Aviva is the third yacht of her name delivered to owner Joe Lewis, British businessman and major shareholder in Tottenham Hotspur Football Club. The first, a 62 metre Winch design, was built at Feadship in the Netherlands; the second, a 68 metre Reymond Langton design, at Abeking & Rasmussen on the banks of the Weser river in Lemwerder, near Bremen.
For his grandest project yet Lewis returned to Abeking. "They were, surprisingly, much less conservative than other people. Maybe it's because of the military stuff they do," says Toby Silverton, head of design on the project, working with Reymond Langton, and who was also involved in Lewis's two previous projects.