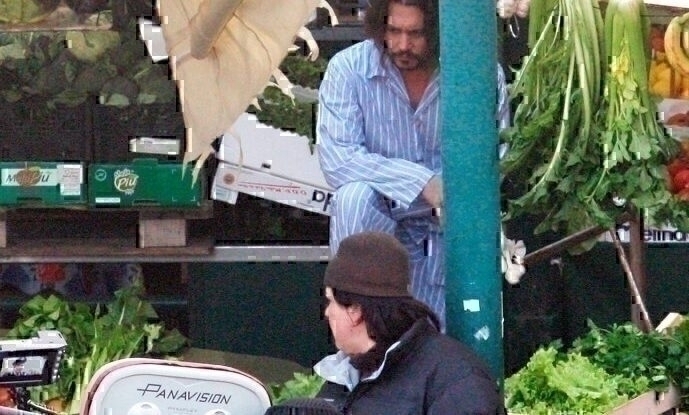 Johnny Depp Films The Tourist in Venice
Johnny Depp was busy filming a scene for his new movie, The Tourist, yesterday. The flick is shooting on location in Venice, which means that he's getting paid to take in some Italian scenery — color me jealous!

Johnny was seen running through a market wearing pajamas and later warms up with a jacket while he chats with the film's director, Florian Henckel von Donnersmarck.  Also on set was Johnny's stunt double, who was seen jumping from a window on to boxes and sponge foam.