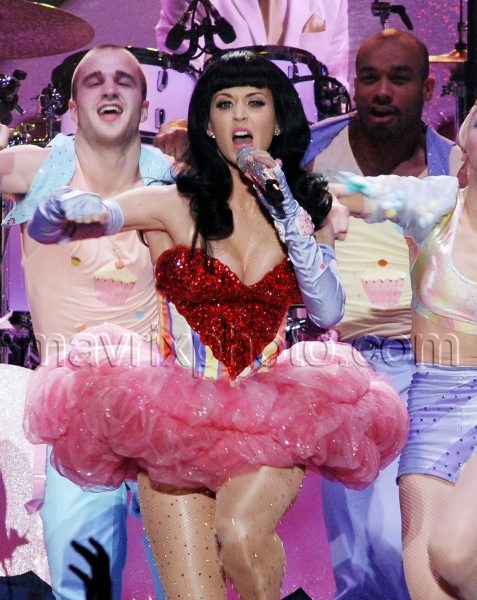 Perry Dreams Of Italy
Katy Perry performs at the Mediolanum Forum in Milan on the Italian stop of her California Dreams Tour.
Ms Katy looked stunning in all her colorful wardrobe changes but I have to say I am loving this adorable love-heart dress. What do you guys think? Also, do you prefer Katy as a brunette or blue Smurf?