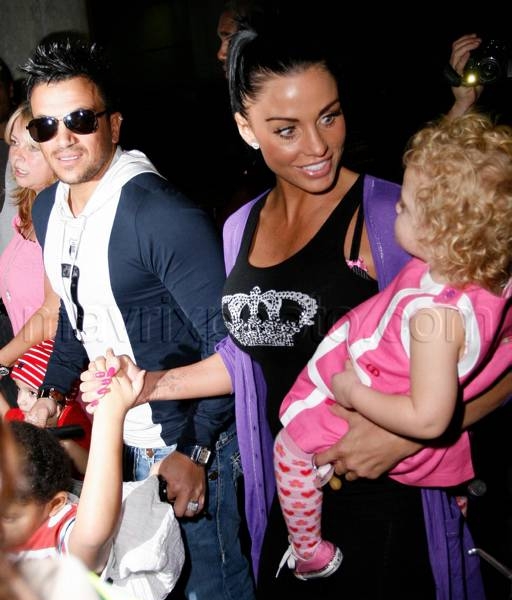 Jordan Might Be Moving to America!!!
Earlier today, Katie Price (or Jordan, whatever you want to call her) and her husband, Peter Andre, arrived in Los Angeles from London after a long flight with children Harvey, Junior and Princess Tiaamii.  Reports are the celebrity couple are relocating to Los Angeles for the sake of their eldest son, Harvey.  Harvey reportedly suffers from impaired sight, autism and a hormone deficiency and Katie is seeking better treatment for him in LA. Katie has been quoted as saying,
"We're coming back to Los Angeles with the whole family and we're going to be looking for schools for Harvey. We're also going to be looking for specialists doctors who will be able to look after him.  I love it in LA. I live the sunshine and the lifestyle.
If this is true, I'll do cartwheels and backflips through the streets right now. The United States could use some of her glamor and beauty! Seriously, Shauna Sand is going to have some hard core competition if Jordan comes to town.