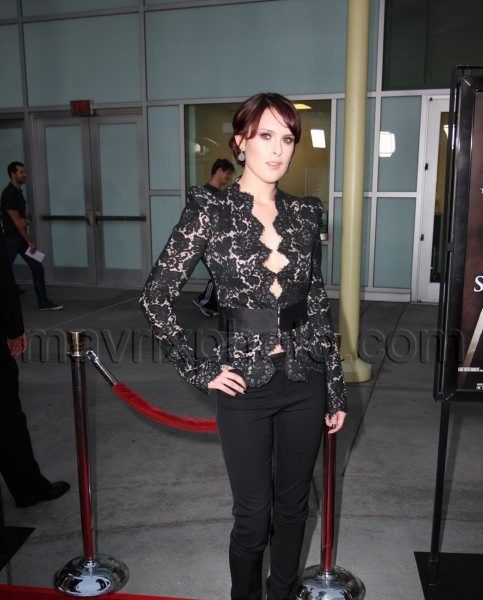 Snaps from the Sorority Row Premiere
Yesterday, we (exclusively!) told you that Rumer Willis is in La La Land. Now, we know why — the premiere of Sorority Row was last night! So, did she bring her sexyhot boyfriend with her as a date? NO! In a move that totally broke my heart (because I can look at pictures of Micah Alberti all day), she brought her mom and her giant chin.
From now on, Rumer should really think twice about being photographed next to her mom. When your mother is Demi freakin' Moore, you'll always look 2nd best in family photos.