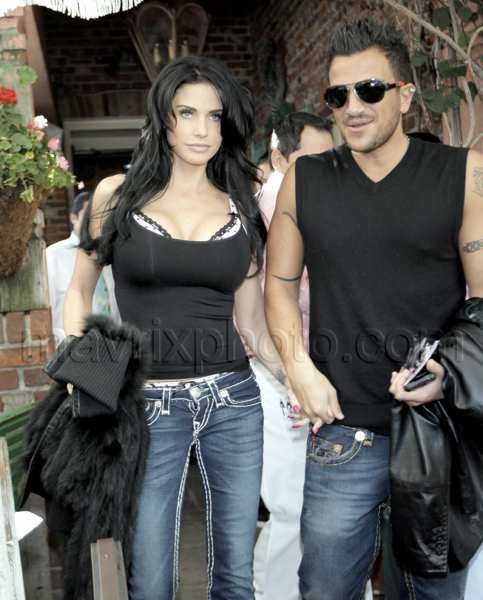 Katie and Peter Lunch at the Ivy
Recently, rumors have been floating around that Katie Price and Peter Andre are on the outs. So, what's a famous couple to do to dispel said rumors? Head to Los Angeles and have lunch at the Ivy, of course!
The couple made a big showing of being together, even kissing for the cameras at one point. Hell, they even went as far as to eat outside, so that the paparazzi could take pictures of them (being happy together) the entire time. I don't know what it is about Katie, but she looks fantastic. Not too done up, just really pretty.
Of course, these two have had their own reality TV show. I'm starting to get a little jealous, actually. If all of these people can have their own shows, where the hell is mine?