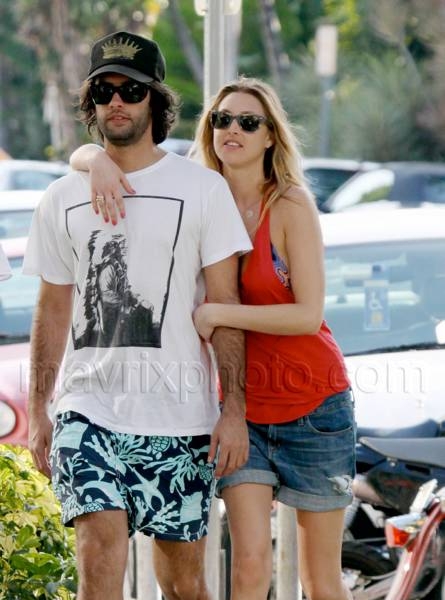 MavrixOnline Exclusive: Whitney Port Filming The City
Those of you who dig The Hills on MTV know that Whitney Port has her own spin-off show, The City. It's filming now, and we have some exclusive pictures of the cast relaxing during a break in the shooting in South Beach, FL.
The dude that Whitney's with is Jay Lyon, a guy in some Australian band who is rumored to have dated everyone from Tara Reid to supermodel Miranda Kerr. Now he's dating Whitney, though I'm not sure why. If I were a guy and I saw a girl wearing shorts like those, I'd run for The Hills. Ha! Get it?! I'll be here all week, folks. Be sure to tip your waiter.