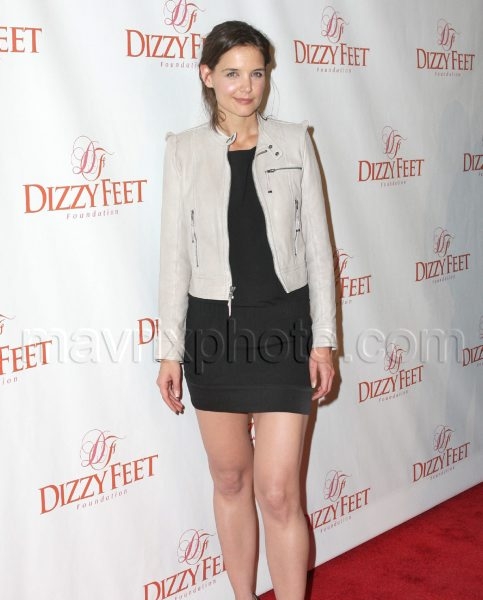 Katie Holmes Continues her Commitment to Dance
Earlier today, Katie Holmes was at the Dizzy Feet Foundation's Inaugural Celebration of Dance fundraiser in support of arts education and the dance community at the Kodak Theatre. Katie has been really active in supporting the dance community lately, even going so far as to do a little number on TV a couple of months ago.
I love it when celebrities use their star power for good causes, and Katie is one of the most generous in the biz.