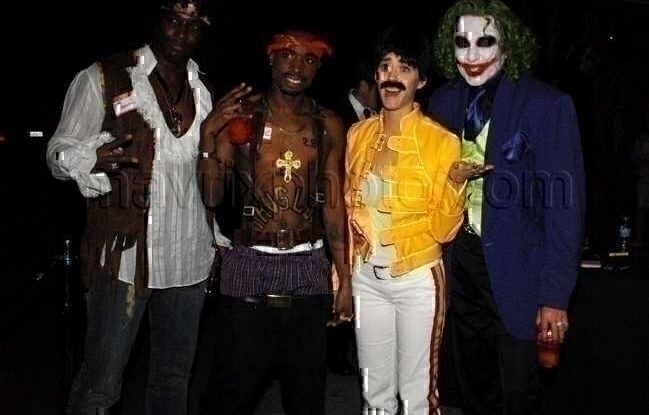 Katy Perry As Freddie Mercury
Katy Perry decided to make her Los Angeles birthday party have a costume theme, and these are some of the pictures from the night. She went as Freddie Mercury, which is a nice change from some of the slutty outfits that other celebrities prefer around the Halloween holiday (I won't mention names, but you're sure to see a lot of them when I write post-Halloween blogs).
Anyway, Katy nailed it. From the mustache to the mustard colored jacket, she totally channeled Freddie. Some of her other friends went as the Joker from Batman and Amy Winehouse. Love it!