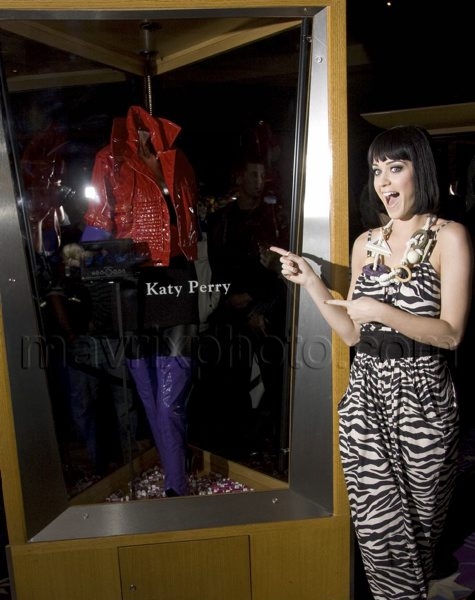 Katy Perry Case Dedication
Grammy nominee Katy Perry attended a special case dedication last night at the Hard Rock Hotel & Casino. The case displays an outfit from the video of her #1 single Hot 'n' Cold, which is one of my favorite songs right now.
Afterward, Perry followed through with a post-event exclusive performance at the rock club Wasted Space.