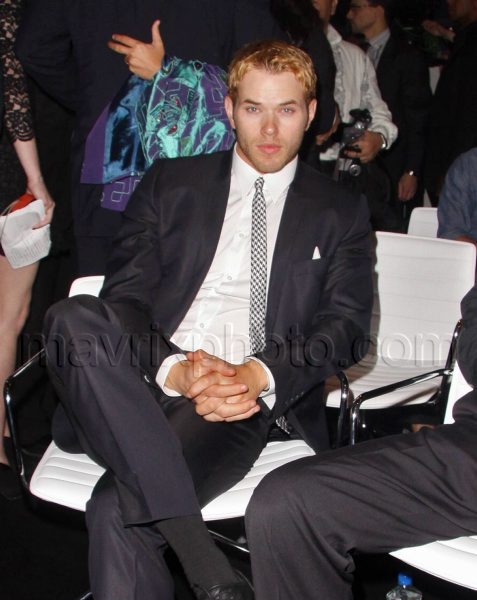 Kellan Lutz Celebrates Audi's Latest Achievement
Kellan Lutz was one of the many celebrities who attended the world premiere of the all new Audi A8 at the Audi Pavillon on the eve of Art Basel Miami Beach in Miami Beach, Florida last night. Kellan brought the hotness, and Audi brought the class. Seriously, the new A8 is really cool looking, and it's packed with a ton of sweet features. I want one!
Christina Ricci, Chris Noth, Lucy Liu and Sofia Vergara were also there and looking fabulous.