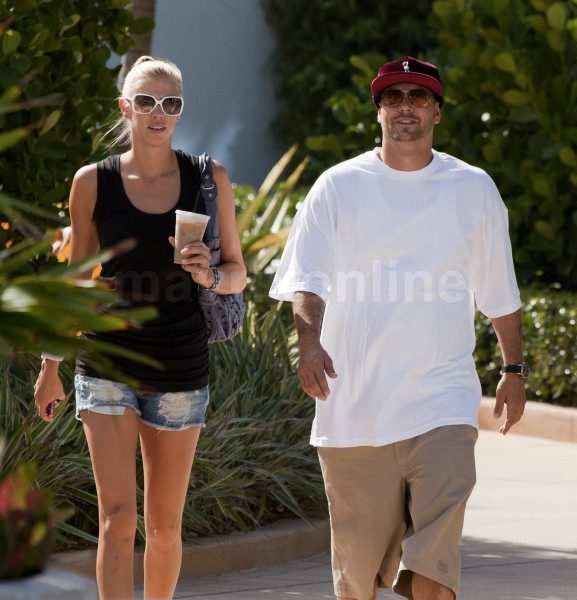 Kevin Federline Marries Victoria Prince in Vegas!
Britney Spears' ex-husband Kevin Federline has tied the knot with his long time girlfriend Victoria Prince.
Following the footsteps of Britney, who's first short-lived marriage to Jason Alexander lasted 55 hours, 35 year old Kevin and 30 year old Victoria applied for a marriage license in Las Vegas on Friday but got hitched the following day.
"For the first time in my life, I got a taste of heaven!" Victoria told a publication.
This was not a rash decision for the couple that has been together since 2008 and share two year old daughter Jordan Kay.
Kevin and Victoria met when they were both members of the same bowling team, the Party Animals. Things between them quickly got serious between the backup dancer and the statuesque former volleyball player.
Federline hinted in 2010 that a wedding to Prince might be in the cards. He told Ryan Seacrest, "Would I get married again? Definitely."
Congratulations to Kevin and Victoria!