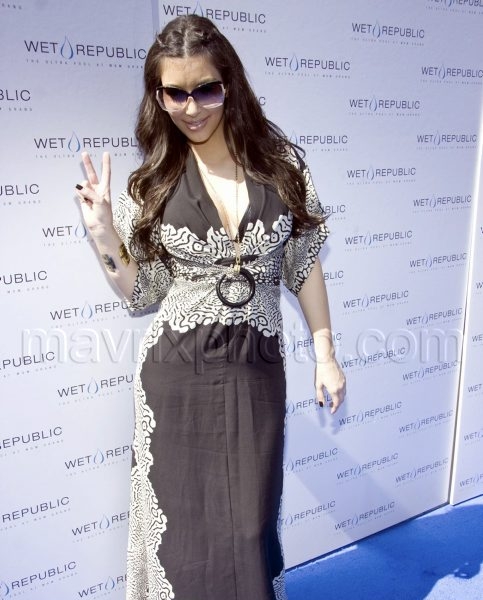 Kim Kardashian at Wet Republic
Kim Kardashian, Reggie Bush, Khloe Kardashian and Robert Kardashian joined forces (of awesome?) yesterday to kick off the Vegas pool season at Wet Republic at the MGM Grand. Taking a break from filming her hit reality show Keeping Up with the Kardashians, Kim spent the afternoon indulging in the Vegas sun with family and friends, taking in the party scene from the VIP bungalows, enjoying a cocktail at the poolside lounge, cooling off in the private saltwater dipping pools and admiring the panoramic view of the hottest eye-candy in town.
Wet Republic is supposed to be a privileged playground for partygoers, glitterati and celebrities and is a sexy adults-only venue that combines the best elements of Vegas nightlife with supreme poolside amenities to create the ultimate "daylife" experience. The whole thing sounds pretty sweet, if you ask me. It's been a looong time since I've been to Vegas, but now I have a new and exciting reason to get my ass on a plane and head out to the desert.