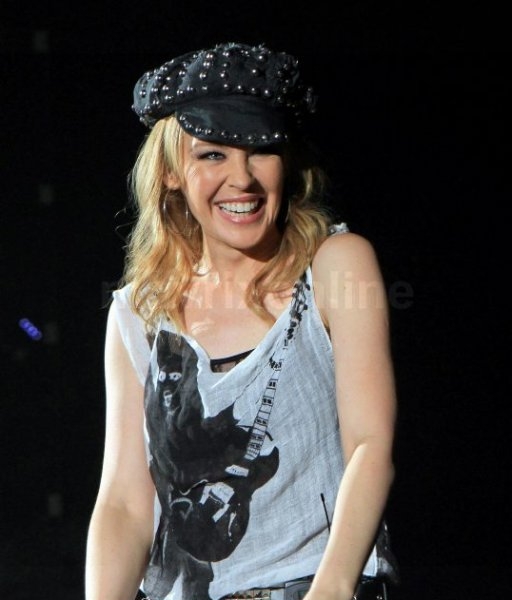 Kylie Minogue's London Fans 'Can't Get You Out Of My Head' With Apollo Hammerstein Performance
Australian pop star Kylie Minogue takes the meaning behind her Anti-Tour seriously while performing a series of rarities and B-sides at the Apollo Hammerstein theater in London.
The "Can't Get You Out Of My Head" singer may not have been belting out her biggest hits, as she left the over-the-top act at home, but all the toned-down factors couldn't take away her majestic stage presence and awesome talent.
Minogue keeps things simple, wearing super short cut off denim shorts over fishnet stockings, a ripped up black & white tank top with a studded floppy hat.
The bare-bones performance initiates the promise of a flood of pop stars stripping down their over-the-top acts to prove not only their on-stage chops but actual vocal talent.