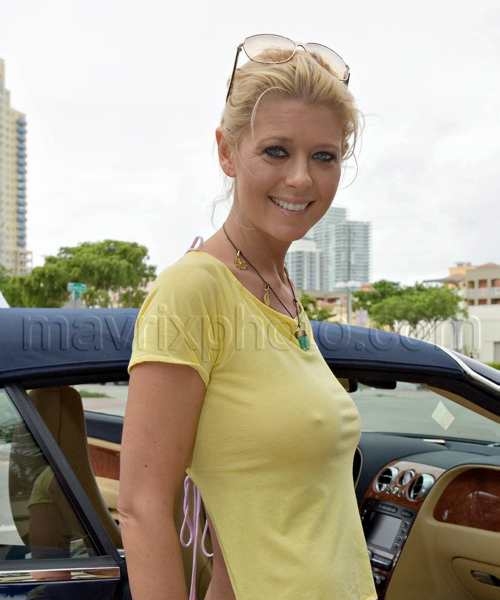 MavrixOnline Exclusive: Tara Reid (and Her Boobs)
Tara Reid's boobs are so prominent in these pictures, they practically warrant their own tag! I had no idea that Tara (of all people) had her own clothing line, but lo and behold, apparently she does and it's called Mantra. In these pictures, which you can only find here, she's wearing a "casual selection" from Mantra. I can't wait to see what the "formal selection" looks like.
Anyhow, Tara is still in South Beach, hanging out with her friends. She arrived and left in a convertible Bentley after doing lunch. Is it just me, or do those shoes look really small for her feet?