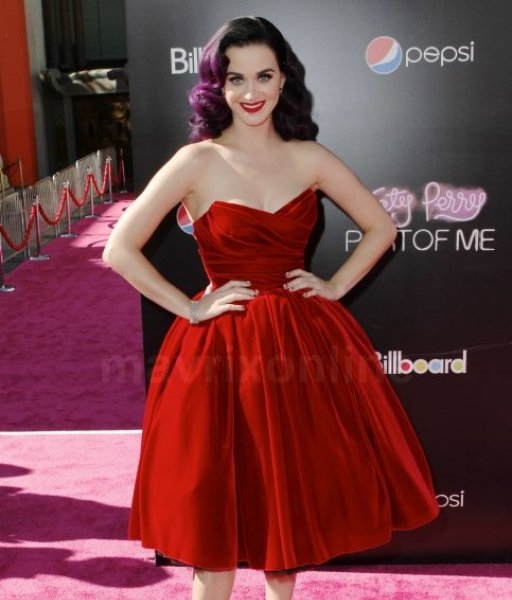 Katy Perry: Part Of Me
Katy Perry held center court yesterday in Hollywood premiering her 3D-Concert Documentary "Katy Perry: Part Of Me".
The songstress started with a free concert for the huge crowd of fans that had gathered on the famed Hollywood Boulevard, followed by a red carpet walk at the Grauman's Chinese Theater.
Katy's documentary is a warts and all look at the star's life…. not that she has any warts of course! But the movie does show the star's life behind the glossy image we are all used to seeing, including the painful breakup with Russell Brand.
So what are you waiting for? This is your chance to be the fly on the wall and see Katy through all her ups and downs.