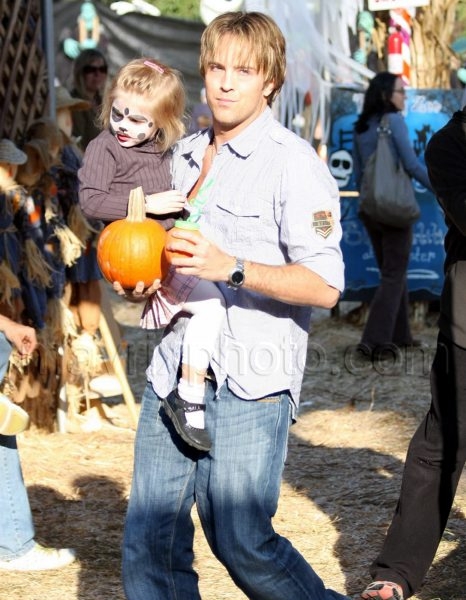 Larry Birkhead Wasn't Who I Had In Mind…
When I said that I wanted to see some shirtless celebs at the pumpkin patch last night, I didn't mean Larry Birkhead. Still, yesterday he took little Dannielynn out yesterday to pick something out.
Last week, new info about Anna Nicole leaked to the press. Apparently, the FBI was investigating her for a murder-for-hire plot, to kill her rich dead husband's money grubbing son. It's not nice to speak ill of the dead, so I'm going to say all I have to say in one word: HAHA! It's so ridiculous, all you can do is laugh about it. I'm glad our tax dollars were spent hunting down the criminal mastermind that was Anna Nicole. Howard K. Stern, I could see. Anna Nicole? Not so much.
Anyway, I'm going to kick myself for this later, but Larry looks kind of — cute — in these pictures, doesn't he? He's rocking some Aaron Carter stringy, greasy hair, but other than that he's not so bad. And his shoes are pretty sweet, too. I know, I know. Kill me now.