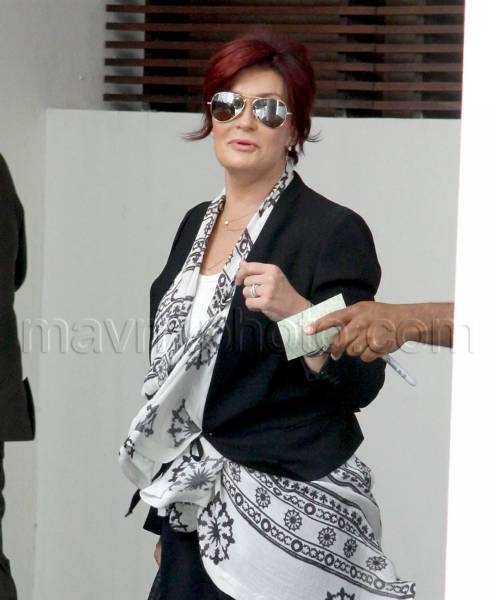 Sharon Osbourne Heads to the AGT Set
Sharon Osbourne is staying at a (very exclusive) luxury hotel with Kelly while filming segments of the new America's Got Talent season. While she was away working, Kelly got some quality time in at the beach…but more on that later.
In semi-related news, tons of FOX affiliate TV stations across America are cutting the new Osbournes: Reloaded variety show from their lineup. Some people in Utah, Florida, Ohio, Tennessee, Georgia and Wisconsin won't be able to see the show at all! Station managers are saying that the show is too risque to immediately follow the family-friendly American Idol. While some stations are refusing to air the show altogether, others are simply pushing the show back until later in the evening…1am, to be exact! Crazy, right?