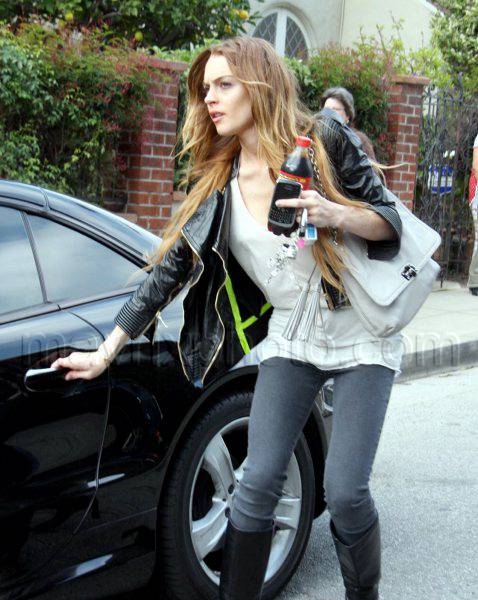 Lindsay, Lindsay, Lindsay…
Lindsay Lohan left Samantha Ronson's home today, just a day after Sam (reportedly) ditched her in Las Vegas. Lindsay, Coke bottle in hand and looking a little upset, was a woman on a mission as she left Sam's home quickly today.
She ended up leading photographers on a crazy chase through the city, finishing up at the Chateau Marmont hotel. Ronson reportedly left Lindsay in Vegas last night after another of their fights, this one at the nightclub Prive, where Lindsay threw a fit when she realized Sam left.
When will the two of them break up for good?