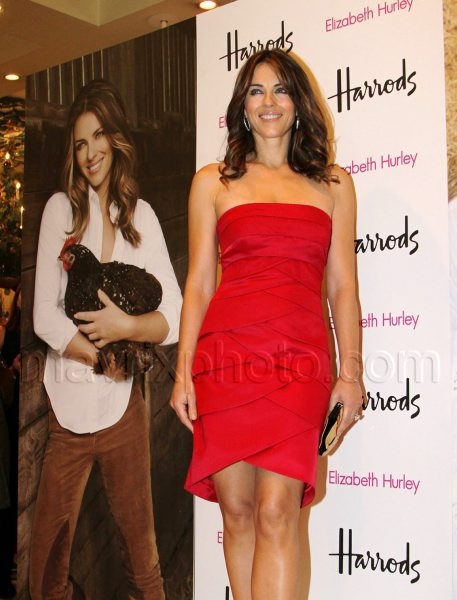 Liz Hurley Organic Food Launch at Harrods
Elizabeth Hurley has teamed up with Prince Charles' food company, Duchy Originals, to create an organic food range which she launched today at Harrods. Hurley, who also designs swimsuits, owns a 400-acre Gloucestershire farm and made cute poses beside photos of herself holding a chicken.
Who knew she was an aggie? I never would have guessed her for the farmer type, but it kind of suits her!