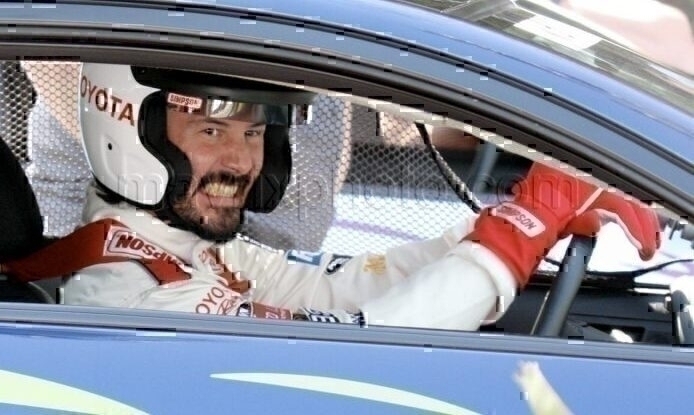 Long Beach Celebrity Grand Prix Snaps
The weekend-long Long Beach Celebrity Grand Prix kicked off yesterday, and two of my favorite people on earth were there: Keanu Reeves and Adrien Brody. If there was a hot off competition between them, I'm not sure who would win. Probably Adrien, because he doesn't have the squinty eye thing that Keanu's acquired since his Speed days. Adrien's beard game is also a lot stronger than Keanu's. Still, it'd be a close call.
Oh, and Sunshine Cleaning's Mary Lynn Rajskub was also there. I just didn't notice her right away, because I was blinded by the sexy. Adrien FTW!