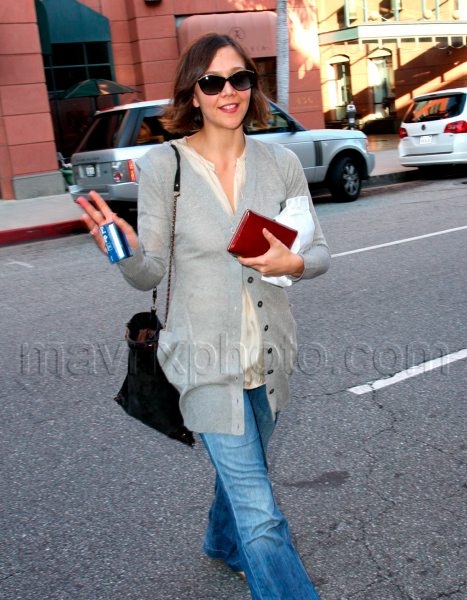 Maggie Gyllenhaal Preps for the Oscars by Running Errands
I don't know about you, but if I were nominated for an Academy Award, I'd spend the week leading up to the ceremony relaxing in a mud bath and getting every spa treatment imaginable. Then, just to be sure I was looking my best, I'd do it all over again…at least three times.
Maggie Gyllenhaal, who is nominated for the best supporting actress award for her role in Crazy Heart, must not agree with me. She spent her time the other day running errands around Los Angeles — you'd think she'd have "people" who could do these kinds of things for her!
Still, she gets mad props and a shout out for looking super cute while she ran around keeping it real. Love her sunglasses!